5 Best Climbing Podcasts to Take You from Couch to Crag

If you spend a lot of time in the car or sitting at a desk wishing you were climbing, I've got the solution for you. Climbing podcasts exist and after spending many hours driving to climbing destinations near and far, I have listened to most of them. Here are a few of my favorites.
Happy listening!
---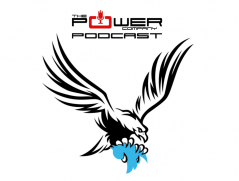 1) Power Company  
Join hosts Kris Hampton and Nathan Drolet as they sit down with other coaches, trainers, and athletes, to find out exactly what it is that makes them so good at what they do best.  Born from a genuine desire to learn, these podversations are in-depth discussions on the guests' area of expertise, and Kris and Nate try to deconstruct the tools, tactics, and
training techniques
that we can all use to climb harder, smarter, and better.
Don't miss
their active
facebook community
where members come to ask questions and trade training advice.
---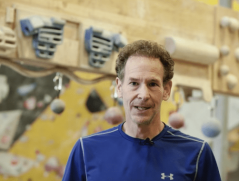 2) Eric Hörst's Training for Climbing
Eric J. Hörst (pronounced "Hurst"), is an internationally renowned author, researcher, climbing coach, and accomplished climber of more than 40 years. A student and teacher of climbing performance, Eric has coached hundreds of climbers, and his training books and concepts have spread to climbers in more than 50 countries. His website and podcast are a goldmine of information and research. Hörst's Training for Climbing podcast is training focused and presented in a serious, analytical style. You will probably improve by a whole grade just by listening.
Don't miss
episode 8: Winter Training
Listen closely. Apply. GET STRONGER!
---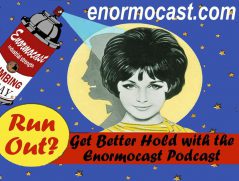 3) The Enormocast
The OG climbing podcast. Hosted by Chris Kalous, each episode of The Enormocast brings you a glimpse into the climbing life through discussion, interviews, and the host's perspective backed by 27 years in the sport. With more than 150 episodes with guests like Tommy Caldwell, Alex Honnold, Conrad Anker, and Jonathan Siegrist, the conversations are varied, interesting, hilarious and all about climbing. No one on this podcast has ever said, "Can we talk about something besides climbing for a change?"
Don't miss
episode 54: Ladies Night
. It's a goodie.
---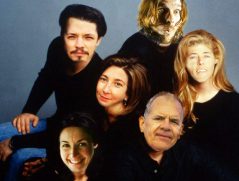 4) The Bad Beta Podcast
This new-to-the-game Canadian podcast only has a few episodes to date, but well worth a listen. This group of friends get together (when they're not climbing somewhere) to talk about all the important things like:
sport
vs.
trad
, is
bouldering
real climbing, #vanlife, and what it's like to be pro climbers (they are not pro climbers). If you're into heated discussions over cold beers this one's for you. Just some real rock climbers, talking about issues that real rock climbers want to hear.
Don't miss
the 
pilot episode
where the gang discusses climbing at the Red and how they're going to get rich AF with this podcast.
---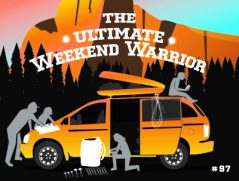 5) Dirtbag Diaries
With sponsors like Patagonia and Küat, and a production company called Duck Tape Then Beer, you know this one's going to be good. While not climbing specific, the Dirtbag Diaries cover stories of epic adventures, misadventures, tall tales, and personal journeys in poetic, vivid detail. Be prepared for serious wanderlust. Don't miss their annual Halloween episode: Tales of Terror for the spookiest stories that will have your ears perked up and your skin crawling.
By: Jamie Strong